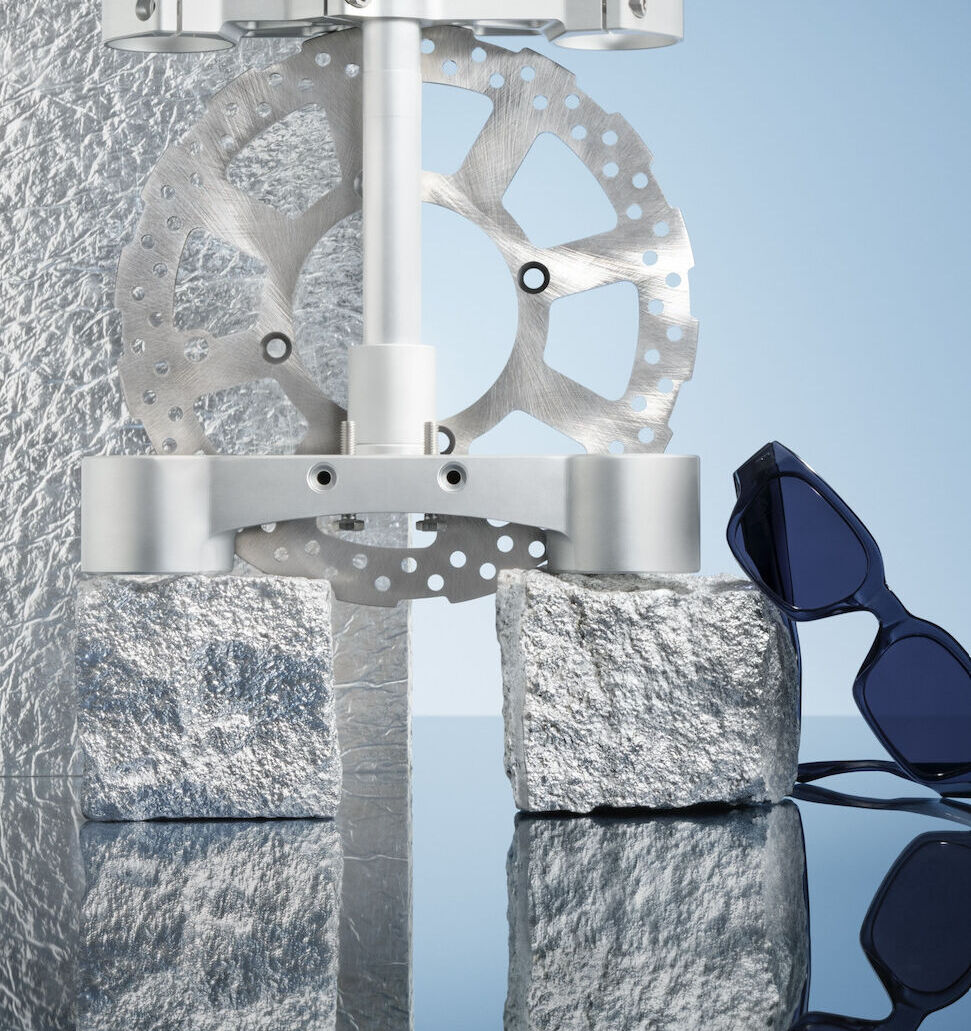 Everything that EOE undertakes is done with the same basic and recurring philosophy: to make the smallest possible impression on the earth.
Join a journey where EOE's sustainable concept profile meets CAKE's high-tech electric motorcycles.
In connection with the Swedish electric motorcycle company CAKE launching 8 new models, Makka Prism, we wanted to create the perfect accessory for their windshields. CAKE as a company was born out of a passion for gravity sports and with a mission to develop high-quality, sustainable performance products. Their philosophy is that the development of electric powertrains will bring positive changes to our earth.
CAKE wants to inspire a zero-emission society by combining excitement and responsibility in its development of light, quiet and clean high-performance electric motorcycles and mopeds.
"That EOE meets CAKE in this design process is something that feels so natural and that we have been looking forward to for a long time. Two companies with similar visions that strive to break new ground and do something really good in two conservative industries "
- says Erik Lindmark, co-founder of EOE Eyewear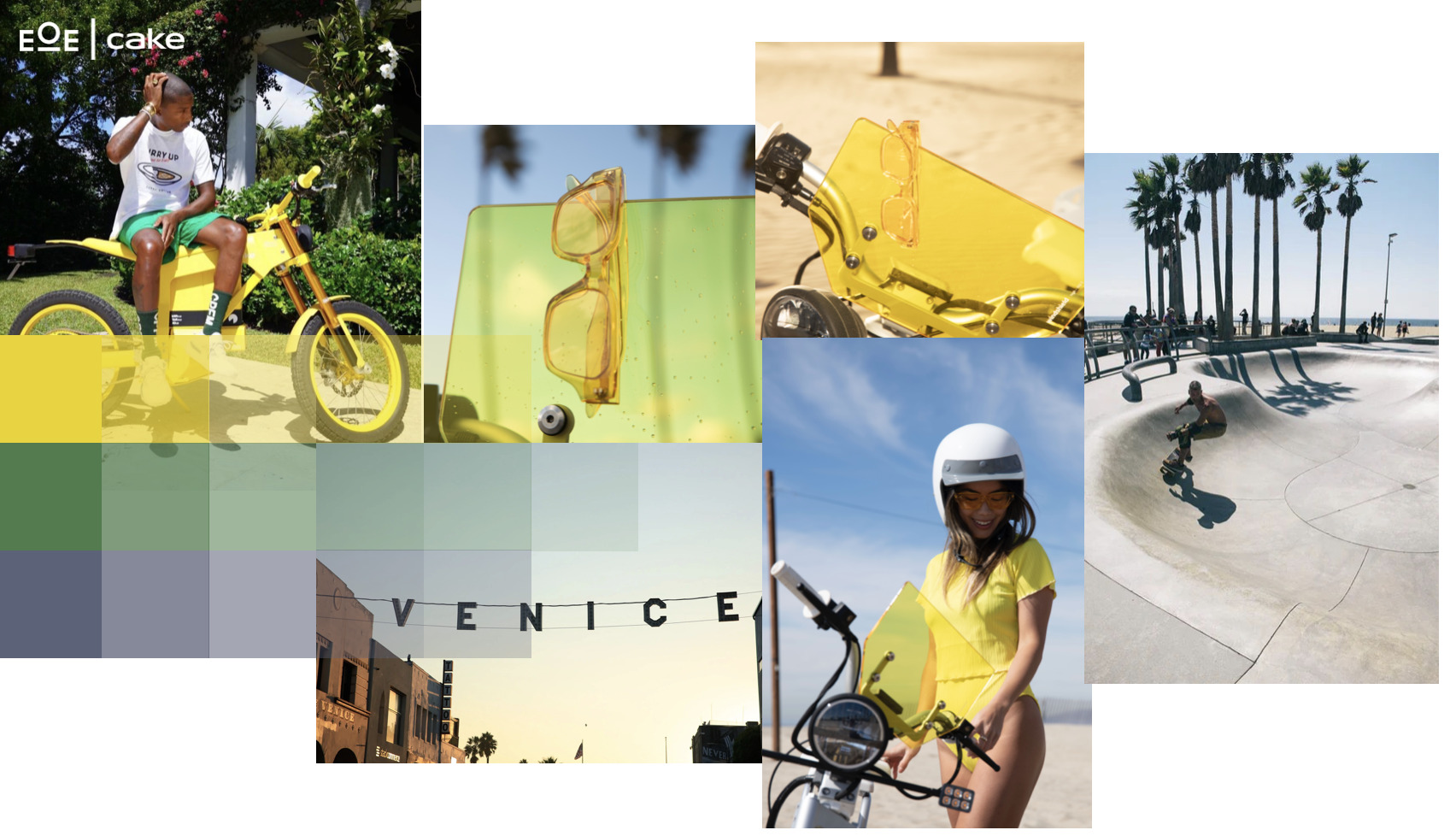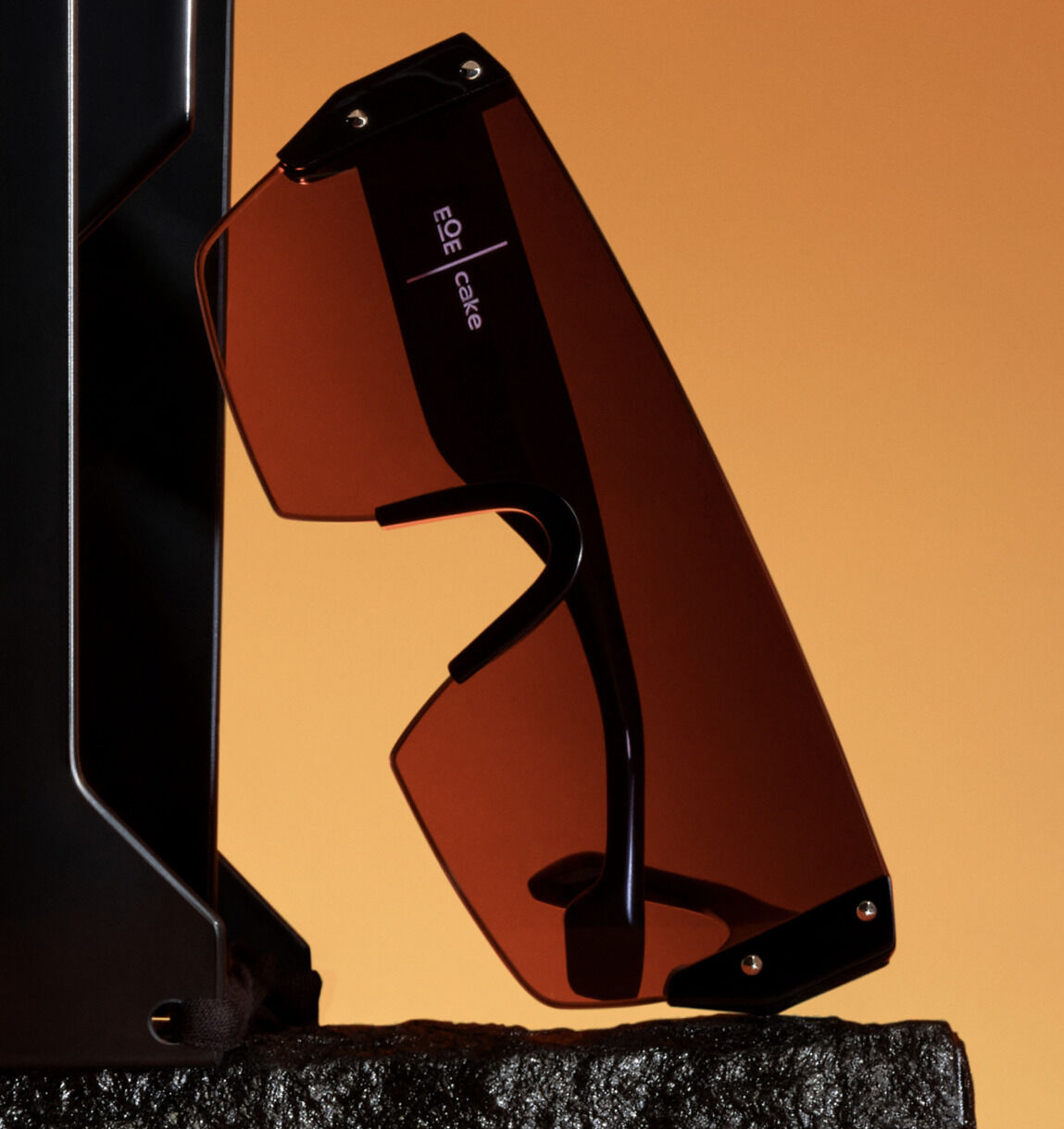 When we started looking at CAKE's design, we stuck with the transparent colour tones and the white solid base that represents the bike. The different coloured visors are an eye-catching detail and it felt natural to develop an opaque visor model such as sunglasses.
In parallel with the oversized frame, we also want to produce a narrower model with a tighter silhouette that matches the electric motorcycles' visor in colour. The lenses of the frames match tone by tone for a more monochrome look.
An important part of EOE's design concept is that it is about a sense of craftsmanship and slow processes, where design should live long and not be replaced over seasons. The inspiration behind the knocked steel rivets on the visor frame is reflected in nature's irregularity. In the narrower frame, the technology is taken from a carved 3D expression that can be seen on the frame's shell and which should mimic a carved craft process.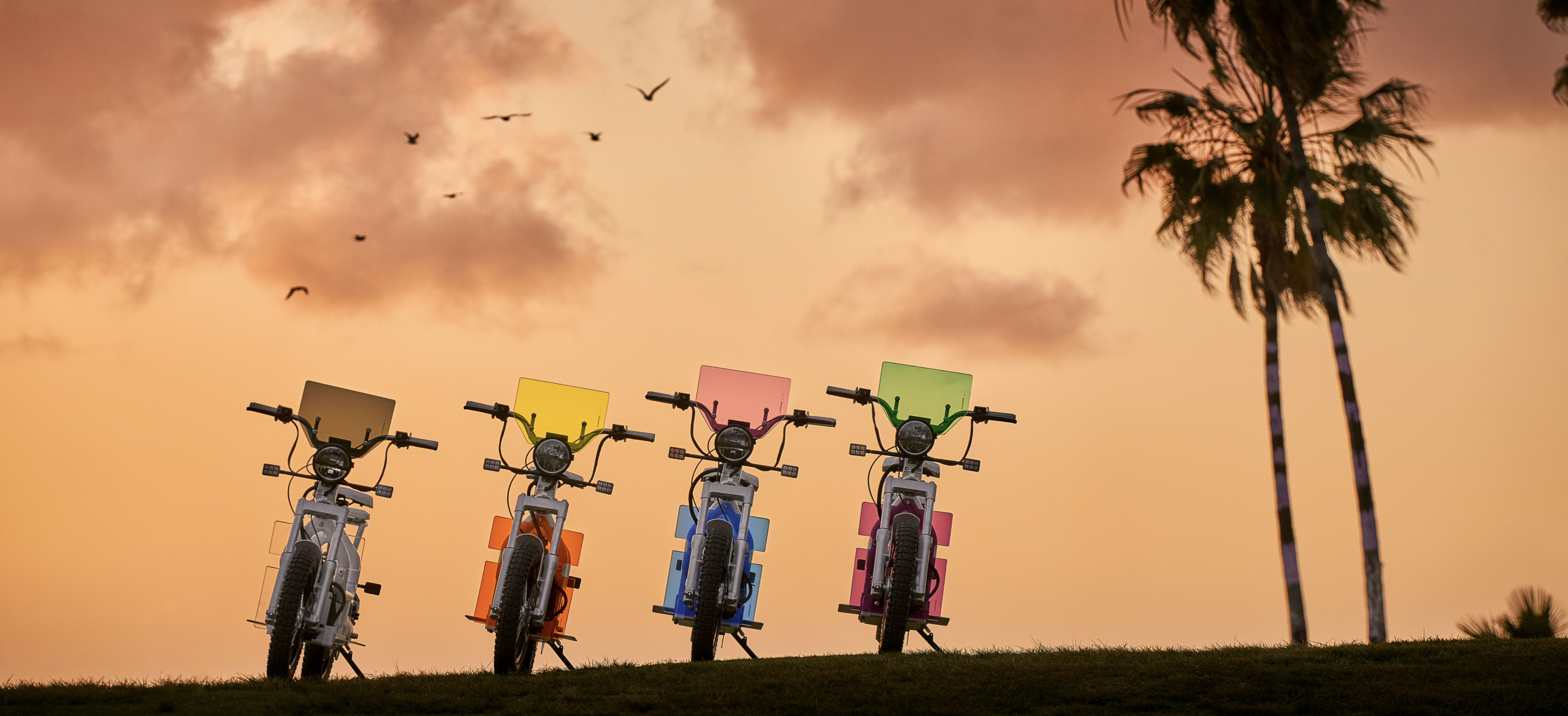 What connects EOE with CAKE is the eco-thinking that we both strive for and are passionate about. The acetate used in all EOE frames is made of friendly acetate, made from a mixture of wood and cotton pulp. Both wood and cotton are renewable resources available in our immediate vicinity.
What distinguishes the degradable acetate in EOE's frames from acetate that is most commonly used in spectacles is mainly that it does not contain any petroleum or phthalates - substances that are considered to be so toxic that they are prohibited in the production of toys and children's products.